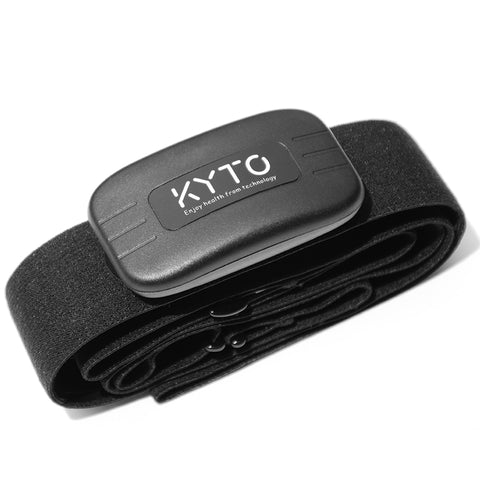 INTRODUCTION
FEATURE
— Model No.: KYTO2810D
— Material: ABS/SILICON 
— Unit product size: 60 x 40 x 15cm
— Frequency: 2.4G
— Distance: 30M
— Battery type: CR2032
— Battery life: 6 months
— Logo size: H.40 x L.30 mm
FUNCTION
— The product be connected with a PC and real-time data on the LCD screen.
— Many persons' heart rate to one center receiver with USB, connected to a computer.
— A big LCD screen in a Gym room shows the heart rate of all people in the same Gym room.
— User can watch Heart rate (% Max HR) on the LCD screen.
— Use set target zone(calculated based on age/ gender) into computer.
— It can support group monitoring through PC or through other devices.
— Especially suitable for the management of gymnasium.
— Presently we can only provide standalone version software as below, other online software is under reconstruction
https://cdn.shopify.com/s/files/1/0735/9179/files/Standalone_software_instruction_for_KYTO2816C_KYTO2810D_KYTO2905.pdf?16141037394087283302
DRAWING